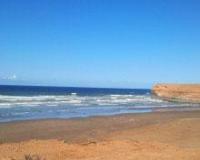 88 Energy has received notification that the Moroccan Minister for Energy and Minister for Finance have signed the assignment document, finalising the divestment of the interests of DVM International SARL (88 Energy's subsidiary in Morocco) in the Tarfaya Offshore Block.
This completes the assignment process and removes a potential liability from 88 Energy's subsidiary, DVM, to Galp Energia of US$3.4m, if the assignment had not been completed under its agreement with Galp.
Previous agreements executed by DVM, Galp and Office Nationale des Hydrocarbures et des Mines (ONHYM) meant that the potential liability was considered a very low risk proposition; however, with the formal completion of the assignment, this potential liability has now been removed.
Managing Director of 88 Energy Ltd, Dave Wall commented: 'This formally concludes the Moroccan chapter of the Company's history and allows 88 Energy and its shareholders to firmly focus on our world class exploration asset onshore Alaska. It also completely removes a financial risk for the Company's shareholders that, whilst always a very low probability, is now behind us.'