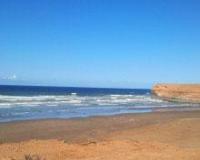 At the end of the quarter, the Company had net cash reserves of A$1.2 million, which will be bolstered in the coming quarter following completion of the $12 million capital raising.
Project Icewine Highlights
In November 2014, the Company entered into a binding agreement with Burgundy Xploration (BEX) to acquire a significant working interest (87.5%, reducing to 78% on spud of the first well on the project) in a large acreage position on a multiple objective, liquids rich exploration opportunity onshore Alaska, North America, referred to as Project Icewine.
88 Energy, (through BEX their co-venture partner), was announced highest bidder on 90,720 acres (revised to 89,542 post survey) in the November State lease sale for the North Slope of Alaska on 20 November 2014. Post award of the acreage 88 Energy will secure a 98,182 gross contiguous acre position with 85,900 acres net to the Company (76,582 net acres post spud). The primary term for the State leases is 10 years with no mandatory relinquishment and a low 16.5% royalty.
Generous exploration incentives are provided by the State of Alaska with up to 85% of exploration expenditure in 2015 cash refundable, dropping to 75% mid 2016 and thereafter 35%.