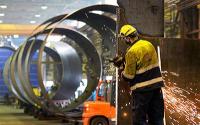 The Aasta Hansteen and Polarled development projects will have significant spinoff effects in the north. So far the projects are set to ensure jobs for 200 people on the Helgeland coast.
"Aasta Hansteen is a pioneer project in Northern Norway. It is the deepest field development on the Norwegian continental shelf. We employ new technology to produce the resources, building the world's largest Spar platform. Aasta Hansteen is also a pioneer when it comes to creating local ripple effects in the development phase in Northern Norway," says Torolf Christensen, head of the Aasta Hansteen field development.
He refers to the local ripple effects that the project has already created on the Helgeland coast.