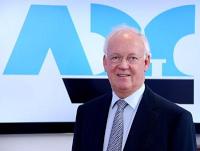 Aberdeen Drilling Consultants (ADC), a rig inspection consultancy based in Scotland, has been awarded a contract by BP to provide engineering services globally.
ADC will provide support in more than 14 countries worldwide. It will deliver rig site assessments at all stages of operations, technical and marine assurance audits, dropped object / incident investigations, oversight of brownfield upgrades to drilling facilities and oversight of repairs and upgrades to rigs during Special Periodic Surveys.
Commenting on the award, Douglas Hay ADC managing director says, "Securing this global framework agreement is testament to our experience and the trust our clients place in us to deliver. Our commitment to the application of engineering expertise throughout the audit process allows ADC rig inspections to perform at the highest level. This combined with our dedication to continuous technological innovation has played a key role in securing this extremely important piece of business."
The company also credits an on-going commitment in training and development, despite current market conditions, as a major contributing factor to this recent award. Having developed an internal training programme for employees, it has also launched a series of virtual training courses, which have been accredited by the International Association of Drilling Contractors (IADC).
"This is an important time for our industry," continues Hay. "We must work together to ensure that we continue to develop and evolve, which is exactly what our virtual training modules are designed to do."