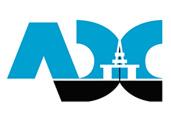 Aberdeen Drilling Consultants (ADC), a rig inspection consultancy based in Scotland serving a global client base, has announced it is the first and only rig inspection company in the world to be awarded the latest International Organisation for Standardisation (ISO) accreditation for its quality management systems.
The ISO 9001:2015 standard certifies that ADC operates a formalised management system able to provide rig inspection and development of training services at a consistent high level of quality to its customers worldwide.
This is achieved by regularly reviewing current operational systems to guarantee they cover all process stages, along with check or test points to confirm that their operational ability is able to consistently supply a product or service that fully meets customer requirements.
The scope of the certification, which is awarded by independent and respected organisation ISO; includes areas such as QAMS manual control, context of the organisation, leadership, planning, support, operations, performance evaluation and improvement.
Austin Hay, director, Aberdeen Drilling Consultants, says, "This accreditation provides demonstrable assurance of the high standards we adhere to as a company and constitutes a milestone within our sector. When trading becomes challenging, companies seek to add weight to competing tenders, and in particular from the ISO. The combination of our process driven approach and risk-based thinking means clients can be confident that ADC is able to perform at the highest level possible throughout the complete chain of our operations, no matter where in the world we are working. This is something we have consistently sought to achieve over the last 31 years, now endorsed by the ISO."