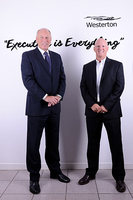 An Aberdeen company, which provides and operates high-precision downhole tools for the oil and gas intervention sector, is set to expand its global interests in an investment valued at more than GBP 1 million early next year.
Westerton has formed a separate entity – Westerton USA – and will open a new office and workshop in Houston in January as part of an ambitious new strategy to grow its portfolio in key regions and markets.
The company currently operates in numerous countries around the world, and invests heavily in research and development as well as the manufacture of its own electric wireline-deployed tools, which form key components within well-intervention and well-abandonment activities.
Technology developed by Westerton ensures high accuracy rates and real-time data resulting in less rig downtime, which in turn saves the client money. Its trademark instrument – the Westerton Cutting Tool – has a single blade driven by a downhole electric motor. A six-point anchoring system keeps the cutter stationary throughout the process, and a real-time surface read-out monitors the cut and indicates when the operation is complete.
Controlled to give an accurate cut, regardless of depth and compression of the pipe, having the tool on hand for the duration of a project minimises disruption and downtime which, combined with high accuracy rates and real-time data, ultimately saves customers money.
The new office, which is located close to Houston's Energy Corridor, will be run by oil and gas well intervention specialist Gordon Mackenzie. Originally from Aberdeen, he has worked in the industry for some 35 years, having left the city almost 20 years ago to work with Baker Hughes in the US.
Westerton UK General Manager Robin Porter says that the opening of a new office in the US was a sign of the company's commitment to the recovering oil and gas industry.
He says, "We were affected by the oil and gas downturn in the same way as everyone else and, in 2016, we experienced a considerable slowing up of orders. This year, however, we have seen green shoots of recovery and there has been a definite upturn in Westerton's business activity. By the very nature of intervention work, it is an area that is likely to be one of the last to slow down in a downturn and one of the first to pick up again. This is a very important time for the company. While the bulk of our work continues to come from Aberdeen, we view the UK as a declining market; the US, however, offers an opportunity for growth and expansion. We are already working with an increasing number of companies in the US, including several of the major operators and this is something we plan to develop."
"I have known Gordon for many years and he is the ideal person to run our new US office, which will be a scaled-down version of our Aberdeen set-up. Gordon is very experienced in his field, and he knows the American oil and gas markets exceptionally well. He will grow the Houston office, which will operate independently of Westerton UK," Porter adds.
Originally from Aberdeen, Gordon began his career with Halliburton in the offshore cementing and downhole tools markets. He moved to Baker Hughes in the early 1990s, where he specialised in well- intervention tools, focusing on the remedial and stimulation segment. In 1998, he moved to Houston with the company, holding positions in product line management, product development management, business development, sales and, more recently, senior operations director (both onshore and offshore).
A former chairman of the Intervention and Coiled Tubing Association (ICoTA), Gordon holds 12 industry patents for well-intervention tools and systems. He is also a regular contributor to a number of oil and gas trade magazines and journals.
He says, "Westerton sees significant opportunities in the US, not only in the deep-water sector, but also in the growing plug and abandonment sector, as well as in prolific shale basins, such as Permian. The opportunity to partner with Westerton, a well-established company of over 20 years which has built its reputation on providing an engineered solution for clients, is very exciting. I very much intend to align Westerton USA with Westerton's philosophy of providing a customer-focused service, being at the forefront of working with clients to meet their needs and requirements."