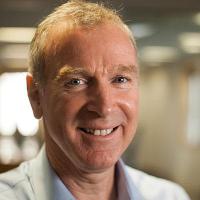 Against difficult market conditions, Arnlea Systems has secured a large contract with an African focused oil and gas operator.
Arnlea Systems has been awarded the contract by Tullow Oil to roll out its hazardous area inspection system, Intrinsix Ex, across the company's Ghanaian operations in the Jubilee and TEN fields.
Under the contract Arnlea will roll out the Ex technology across two FPSO vessels provided to Tullow Oil by MODEC, a global FPSO contractor.
Ex inspection software, Intrinsix Ex, is an integral part of Arnlea's mobile technology suite, Intrinsix.
Intrinsix enables Tullow to enhance its inspection and work management operations around hazardous area equipment. Complying with ATEX industry regulations, the system alerts relevant parties to potentially serious issues in a time-critical manner, reducing unplanned shutdowns and loss of revenue.
Allan Merritt, Managing Director of Arnlea Systems, says, "It is great testament to the cost saving and efficiency gains the Arnlea system can provide, especially in a constrained market. Intrinsix Ex will allow Tullow to remain compliant, increase operational efficiency and achieve a return on investment well within the first year."
Intrinsix simplifies the receipt, management and relocation of inventory, the visibility and traceability of equipment in logistics activities and the history/condition of an asset. This allows for more efficient and effective inventory, maintenance and inspection strategies.
Intrinsix captures inspection results for any and all equipment and material but also has specific products for hazardous areas, hydro carbon releases (flanges, small bore tubing, and flexible hoses) and operator rounds.