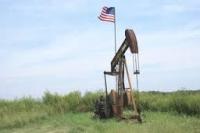 Abilene Oil and Gas Limited has been advised by the joint venture operator of the Central Kansas Uplift Project, CMX Inc, that the Bushton #1-36 well, has now been cased and suspended. The well, which is located in Ellsworth County, was drilled to a total depth of 3,251 feet and further testing will need to be completed before the joint venture operator can confirm the economic potential of the well.
Abilene has a 49% interest in the well and will provide further details of testing once received from the joint venture operator.
Abilene has also been advised that the next well in the program is expected to commence drilling in the coming days. The well will be named the Bushton #1-20 well, with an estimated total depth of 3400 feet and drilling time of 8 days.