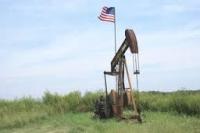 Abilene Oil and Gas has commenced the final well at the Central Kansas Uplift Appraisal and Development project (CKU), via Lodestone Resources LLC. The final well in the four well program has now spudded.
The well, to be called Woelk #1-19, is located in Russell County. The well has a proposed total depth of 3,400 feet and is expected to take 6-8 days to drill.
The Company will provide an update upon completion of drilling or any further information as received from the joint venture operator CMX Inc.