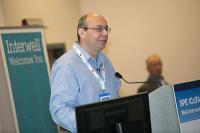 With just over 2 weeks to go to submit abstracts for the 22nd SPE ICoTA Well Intervention Conference, organisers are calling for experts in well intervention to submit an abstract and share the latest developments in the field with their peers.
The annual conference, hosted by the Society of Petroleum Engineers (SPE) Aberdeen Section and the Intervention and Coiled Tubing Association (ICoTA), will take place between 9-10 November 2016 at the Aberdeen Exhibition and Conference Centre.
Steve Cromar, Chairman of this year's SPE ICoTA Well Intervention Conference, says, "Innovation and collaboration, along with cost reduction and maximising producing safely, are all fundamental to the future success of our industry."
"The annual SPE ICoTA European Well Intervention Conference and Exhibition offers technical experts the opportunity to share their expertise and experiences in this niche field with other industry professionals, with the aim of improving industry best practice and further driving technological advancement."
Presentation abstracts are welcomed on relevant topics including well integrity, abandonment operations, intervention techniques and technology, completion systems and cost savings. Abstracts must be received by 29 July at www.icota-europe.com or by email to icota@mearns-gill.com and should be no more than 200 words for presentations of 25 minutes.
Exhibition stand space is still available from GBP 550 and representatives from the Operators and major service companies including BP, ConocoPhillips, TAQA, Statoil, Marathon, NOV, Halliburton, Shell and Baker Hughes have confirmed attendance.