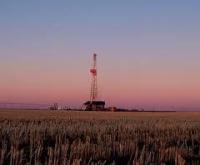 The Australian Competition and Consumer Commission will not oppose Woodside's proposed acquisition of Apache Corporation's interests in the Wheatstone, Balnaves and Kitimat Projects. The Wheatstone and Balnaves Projects are located in the Northern Carnarvon Basin, offshore WA, while the Kitimat Project is located in British Columbia, Canada.
In Australia, Woodside and Apache overlap in the wholesale supply of natural gas to the domestic market in WA.
'Following the proposed acquisition, Woodside would continue to face strong competition from other suppliers in the market, including Apache, Chevron, and Santos,' ACCC Chairman Rod Sims said.
'Apache will continue to supply gas to the market through its interests in the Macedon, Varanus Island, and Devil Creek Projects. As a result, Apache will remain a larger supplier of domestic gas in WA than Woodside following the proposed acquisition.'