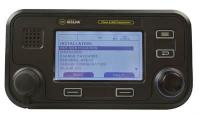 ACR Electronics, a Drew Marine Company, has broadened its range of innovative maritime devices with the introduction of its new Class A and Class B Automatic Identification Systems (AIS) transceivers.
ACR's new AIS product offering, combined with the recent acquisition of UK-based safety and communication specialist Ocean Signal, further establishes the company as an industry leader with the capabilities to provide a comprehensive portfolio of devices to the marine market place.
The electronics manufacturer, which operates from its US headquarters in Florida, has also recently opened a new distribution centre in Rotterdam, Netherlands, as it continues to grow its worldwide network of dealers, distribution facilities and services to support its international customers.