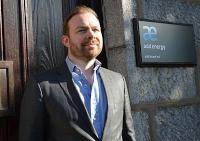 International oil and gas upstream consultancy Add Energy has signed a new, global maintenance integrity and asset performance management agreement with Shell. The contract, valued at approximately GBP 3 million, will secure jobs for more than nine people over the next 3 years.
Under the agreement, Add Energy will be responsible for the provision of maintenance optimisation, reliability and integrity assurance projects for the super major on an international basis. Add Energy's asset & integrity management team has assisted Shell globally with asset performance and maintenance for the last 12 years by supporting integrity projects and working on business process improvements.
The contract was retendered and the scope expanded, giving Shell the opportunity to seek the most economically advantageous support contract.
Peter Adam, Add Energy's EVP asset & integrity management, says, "We are proud to have been awarded this enhanced contract with Shell." "Our successful relationship over the past 12 years is set to continue with expanded scope and value for money."
"Add Energy has a strong record in maintenance improvement and asset integrity, and is well versed with Shell's business processes, which enables us to efficiently prioritise integrity tasks and identify cost savings for the client," adds Adam.
Despite the financial challenges faced by the industry in the current downturn, the focus on safety remains high. Add Energy's asset & integrity team continues to support safe asset operations to ensure business objectives are met and in compliance with HSSE Policies.