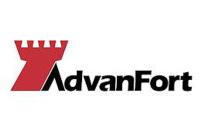 The maritime security leader AdvanFort Company welcomes attorney Sheila R. Schreiber—someone who brings with her a wealth of private and public sector experiences—to her new role as its in-house legal counsel.
Schreiber is a former litigation partner with Howrey LLP, served as counsel to the U.S. House of Representatives Committee on the Judiciary, and has extensive experience in the national and international sales of industrial products. Her specialties include commercial, regulatory, employment, intellectual property, corporate, and antitrust matters.
"For a company already receiving unmitigated praise for its consistent efforts to make sure that its best practices are also fully faithful to the laws and regulations of the countries in which we work, having Sheila as a critical part of our team is another important step forward in that process," said AdvanFort President William H. Watson.