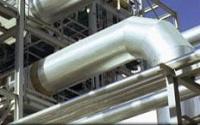 Advantage Oil & Gas Ltd. announce the appointment of Mr. Grant B. Fagerheim to the Board of Directors.
Mr. Fagerheim is currently the President and Chief Executive Officer of Whitecap Resources Inc. ("Whitecap") and also serves as the Chairman of the Board of Whitecap.
Mr. Fagerheim's extensive oil and gas industry experience will complement and strengthen the Advantage Board as the Corporation undertakes significant growth through execution of its three year development plan.