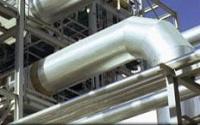 Advantage Oil & Gas Ltd. announced that its lenders have increased the Corporation's borrowing base from $300 million to $400 million following the completion of their annual review.
Significant growth in Glacier's proven developed producing reserves combined with the recent production increase to approximately 135 mmcfe/d were key factors in the borrowing base expansion.
The borrowing base increase strengthens Advantage's financial flexibility in support of the Corporation's three year development plan targeted to deliver 100% production per share growth and 190% cash flow per share growth. As at March 31, 2014, Advantage's bank indebtedness was approximately $84.7 million which results in an available credit facility of $315 million.