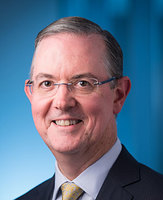 Advisian, the consulting arm of WorleyParsons, has appointed Tony Frencham as global director for new energy as it announces plans to scale significantly within the next 5 years.
Frencham joins from Dow Chemical, where he served 28 years in a number of senior leadership roles in Asia Pacific, North America and the Middle East, most recently heading up commercial operations in South-East Asia.
Based in Melbourne but with a global remit, Frencham leads the strategy for new energy, which will include structuring a global team to capitalise on market opportunities relating to renewable energy sources and their distribution.
Dennis Finn, CEO of Advisian and group director of global sales and marketing, says, "Tony's impressive track record of building businesses on a regional and global scale made him a natural fit for the role. His appointment underlines our continued commitment to a sector that we recognise as a strategic priority both now and for the future. There has arguably never been a more exciting time for new energy and we look forward to continuing this journey under Tony's leadership."
Together, Advisian and WorleyParsons have completed over 600 new energy projects to date including hydropower, solar and wind, as well as energy storage, smart grid and transmission.
Frencham adds, "Advisian and WorleyParsons have been part of the new energy conversation for many years and I'm excited to build on the great successes the company has achieved to date. The way the world produces and consumes energy is changing dramatically and, as renewable resources become a larger part of the energy mix, we are working with our customers to ensure they can achieve their affordability, reliability and sustainability objectives. With its 130-year track record in energy and power, the company is perfectly placed to help clients make that new energy transition."
Advisian works with customers to identify new energy solutions through its comprehensive suite of technical, project and business services. Underpinned by WorleyParsons' technical expertise, it helps companies globally make the best decisions about new energy – where to invest, what technologies to implement, and how to integrate, deploy and operate them.