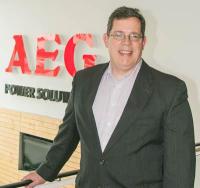 AEG Power Solutions announces the opening of a new office in Houston, Texas, and the appointment of Kevin Dunn, as new Sales Manager – Oil Gas & Petrochemical for the USA.
This translates into action the company's strategy of developing its business in the Oil & Gas industry, one of its core industrial markets. "Houston is one of the major decision hubs of the industry", explains John Ferriman, VP Sales, Oil & Gas for AEG Power Solutions. Our presence here is key to our future activity development in this vertical market, but it will also open the door to other industrial markets in the USA".
Native Texan, Kevin Dunn has a sound experience in working with EPCs in the region that he has acquired through former positions at ABB.
"Kevin will make a significant contribution to represent AEG PS interests. We need to be close to the customers we serve. As the Oil & Gas & Petrochemical market serves projects worldwide, representation in Houston is fundamental", comments Jeffrey Casper, CEO AEG Power Solutions.