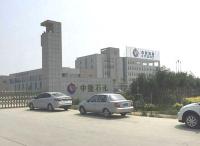 AEG Power Solutions says that CNOOC (China National Offshore Oil Corporation) has selected its power systems solutions to secure critical loads applications at its petrochemical production center, which is located in Huanghua City in the province of Hebei in China.
The center will start operations in 2016. It includes a crude oil distillation facility with a capacity of 2.5 million tons, a catalytic cracking unit, a storage tank area for gas and petrochemical by-products and a sewage treatment plant.
AEG Power Solutions is providing fifteen Protect 8 UPS and two Protect 4 UPS, as well as batteries, to secure the power supply to the main critical equipment of this sensitive operation center. The systems will be powering applications such as the control system of torch recovery and the transformer substation for recycled water, as well as the transformer substation and control system of air partial pressure.