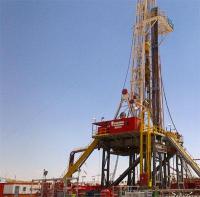 Afren plc announces the appointment of Mr Iain McLaren as a Non-executive Director of the Company. He will join the Audit and Risk Committee, and eventually become its Chairman.
A chartered accountant, Mr McLaren has over forty years' experience working in international financial markets, accounting and auditing as well as the oil and gas industry. He currently serves as a Non-executive Director of Cairn Energy Plc, Chairman of Investors Capital Trust Plc, Non-executive Director of Baillie Gifford Shin Nippon Plc, Edinburgh Dragon Plc, Ecofin Water & Power Opportunities Plc and Mitra Energy Limited.
Mr McLaren is a past President of the Institute of Chartered Accountants of Scotland and has a BA in Accountancy & Finance from Heriot-Watt University. He also serves as Governor of St Columba's Hospice and Deputy Chair of Court of Heriot-Watt University.