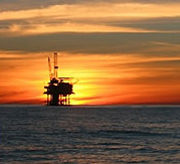 Afren plc declares the appointment of Dr Niall McCormack as Exploration Director and other senior additions to the technical management team.
Appointment of Exploration Director Afren announces the appointment of Dr Niall McCormack as Exploration Director, who assumes responsibility for Afren's exploration strategy and work programme. Prior to joining Afren Dr McCormack held various senior positions within Hess Corporation, most recently managing Exploration, Exploitation and Appraisal for Africa. While in this role, he led a large multi-disciplinary team and was accountable for all exploration, exploitation and early appraisal activities in Africa. Earlier in his career he worked for The Institute of Geological and Nuclear Sciences in New Zealand and for BP in a number of countries as a geologist. He holds a Ph.D. and BA in Geology from the Department of Geology, Trinity College, Dublin University, where he has also been appointed a research associate. Dr McCormack also teaches and lectures both nationally and internationally, including at the Yale MBA and Environmental Masters Programs.
Appointments in Production Operations In addition, Afren announces five senior appointments in Production Operations: Mr Ravi Sharma has joined as Director - Production and Development; Mr Ricardo Ramirez as Corporate Geosciences Manager; Mr Ron Parenti as Corporate Drilling Manager, Mr Kelechi Ojukwu as Asset Manager for OML 26 and Mr Shahin El-Sharif who joins Afren as Engineering and Planning Manager.
Mr Sharma is leading Afren's production and reservoir engineering team, with responsibility for the Company's production and development. Mr Sharma has over 20 years international experience in reservoir engineering, management and subsurface development and has held senior positions at BHP Billiton, Occidental, BP and Baker Hughes. He holds an MSc in Mechanical Engineering from the University of Alberta, Canada.
Mr Ramirez will be responsible for managing geosciences activities for Afren's producing and development assets. Mr Ramirez has 30 years industry experience and joins Afren from Addax Petroleum, having previously worked for Exxon Corporation, PDVSA, and Englehart Energy Inc. Mr Ramirez holds a BSc in Geology from Duke University and an MSc in Coastal Marine Geology from the University of South Carolina.
Mr Parenti joins Afren as Corporate Drilling Manager. He has a wealth of international drilling management experience, most recently as Drilling Manager with Addax Petroleum where he worked extensively in Nigeria, Cameroon, Gabon and Kurdistan. He has over 25 years' industry experience and holds a BSc in Petroleum Engineering; a BSc in Finance; an MBA in Management and an MSc in Environmental Science.
Mr Ojukwu's immediate responsibility will be to project manage the transition of operations and technical handover of OML 26 to First Hydrocarbon Nigeria ('FHN'). His ongoing focus will be to safely and efficiently deliver the field development plan that has been defined for the Ogini and Isoko fields, also supporting the ongoing evaluation of the substantial contingent undeveloped and prospective resources that exist on OML 26. Mr Ojukwu joins Afren from Shell, where he worked in a similar capacity on a number of projects. Mr Ojukwu holds an MEng in Petroleum Engineering from Heriot Watt University, Edinburgh, and a BEng in Mechanical Engineering from the University of Nigeria, Nsukka.
Mr El-Sharif, who joins Afren as Engineering and Planning Manager, has over 13 years of technical experience in all phases of the production life cycle. He started his career with Occidental in 1997 in Doha, Qatar as a Production/Reservoir Engineer and moved with them to the USA in 2000 as a Reservoir Engineer. In 2007 he was appointed Head of Planning - Onshore Heavy Oil in Muscat, Oman. In 2009 Mr El-Sharif moved to BHP Billiton and has recently worked as Subsurface Supervisor for the Atlantis, Mad Dog development. He has a BSc in Geological Engineering from the University of Arizona and an MBA from Pepperdine University, Malibu.
Osman Shahenshah, Chief Executive of Afren, commented, 'With portfolio exposure to three key exploration fairways in both West and East Africa, and the drilling of up to ten exploration and appraisal wells targeting an estimated 600 million barrels of mean prospective resources in 2011, we welcome the appointment of Niall McCormack as Exploration Director. In addition, we are delighted with the senior appointments in Production Operations as the Company continues to ramp up production on Ebok and commences the re-development programme on OML26 in 2011.'