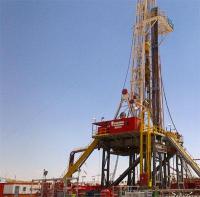 Afren plc, issues the following trading statement and operations update, in advance of the Company's 2012 full year results which are scheduled for release on 25 March 2013. Information contained within this release is un-audited and is subject to further review.
Key Highlights
Exploration and Appraisal Activities
• Three significant exploration discoveries in 2012 ◦ Okoro Field Extension encountered 549 ft of net oil pay (Pmean 157 mmbbl STOIIP). First production well onstream at 5,000 bopd ◦ Ebok North Fault Block encountered 370 ft net oil pay (Pmean 100 mmbbl STOIIP) ◦ Simrit-2 in the Kurdistan region of Iraq encountered 1,342 ft of net oil pay ; tested 13,584 bopd from Triassic reservoirs, nine further DST's ongoing
• Seismic data acquisition and ongoing prospect maturation has upgraded Afren East Africa Exploration prospectivity (5,838 mmboe net to Afren) ◦ 3,483 km 2D seismic, 2,262 km2 3D seismic and 1,193 km gravity and magnetic data acquired in 2012
Commenting today, Osman Shahenshah, Chief Executive of Afren plc, said,"2012 saw record production and financial performance combined with significant exploration success in Nigeria and the Kurdistan region of Iraq. In 2013 we expect to further grow our reserves base through a multi-well exploration and appraisal drilling campaign in both established and new basins, while continuing to grow our production base. We are financially well positioned with robust cash flows, a strong balance sheet and the necessary financial capacity and flexibility to optimally explore and develop our high quality portfolio of growth opportunities well into the future. There is much to look forward to in 2013 and beyond."