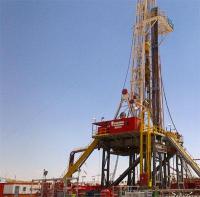 Afren has requested the suspension of trading in its shares, as it was currently unable to accurately assess its financial position.
The company suggested that the outcome of an ongoing review of its business plan was shrouded in uncertainty but did reveal that its expected near-term production was likely to be "materially lower" than figures announced alongside a proposed company restructure on March 13, 2015.
Afren said that it will be "further engaging" with bondholders regarding its request for an additional $30 million in net cash proceeds and with other stakeholders, in order to discuss the potential implications on the proposed restructuring, including its timeline.
Commenting on Afren's suspension of share trading, the company stated:"Given the material uncertainty of the results of the…review, Afren is unable to assess accurately its financial position and inform the market accordingly at this stage, and therefore the company has requested the suspension of trading in its shares. A further update will be provided to the market as soon as practicable."
The latest in a line of negative developments, this news follows an announcement in January 2015 that revealed the company was experiencing financial issues. Afren also decided in October last year to terminate the contracts of its previous CEO Osman Shahenshah and previous COO Shahid Ullah, after the employees were accused of receiving unauthorized payments from third parties.