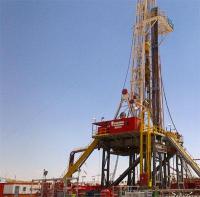 On 22 December 2014, Afren plc had received a highly preliminary approach from SEPLAT Petroleum Development Company plc regarding a possible combination with Afren.
In accordance with Rule 2.6(a) of the UK Takeover Code, and further to Afren's announcement on 30 January 2015, Seplat was required, by not later than 5.00 p.m. on 13 February 2015, to either announce a firm intention to make an offer for Afren under Rule 2.7 of the Code or announce that it does not intend to make an offer for Afren, in which case the announcement will be treated as a statement to which Rule 2.8 of the Code applies. Seplat has requested an extension to the Deadline.
The Board has not received any proposal from Seplat that it believes is capable of being implemented on terms satisfactory to all relevant stakeholders in the Company, including the indicated value being significantly below the aggregate value of the debt of the Company.