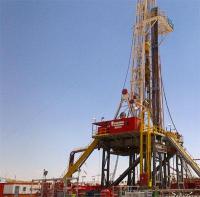 Afren plc has taken the precautionary step to temporarily suspend operations at the Barda Rash field in light of heightened regional security related issues.
Working with our local security advisors, Afren is implementing a phased withdrawal of non-essential field personnel from the Barda Rash field. All other Afren operations in the Kurdistan Region of Iraq remain unchanged.
Afren will continue to closely monitor events on the ground in consultation with our security team and the relevant authorities. It is expected that we will return to field operations as soon as it is prudent to do so.