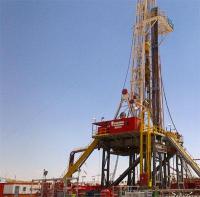 Afren Plc announces a number of changes to its Board of Directors.
Mr Egbert Imomoh, Chairman of the Board of Directors, and each of the non-executive directors, being Mr Toby Hayward, Mr Patrick Obath, Ms Sheree Bryant and Mr Iain McLaren have notified the Company that they will not stand for re-election at the Annual General Meeting to be held today. As a result, they will stand down as Directors of the Company with effect from the close of the AGM.
David C. L. Frauman will join the Board as Non-Executive Chairman with immediate effect following the close of the AGM. David has been working closely with Afren over the past months assisting the Company in its restructuring as a consultant. He has over 35 years of experience as a restructuring lawyer, having retired as a partner of Allen & Overy LLP in 2009. Since that time David has held a number of board positions in a range of companies.
David Thomas, who was recently appointed Chief Operating Officer, will be joining the board as Executive Director. He has over 35 years of experience in a variety of executive and operational roles in the international oil and gas industry.
The composition of the various Board committees will be reviewed shortly. The process of recruitment to strengthen the Board of Afren further is ongoing. In the meantime, the departing directors will be available to contribute to a smooth handover process.