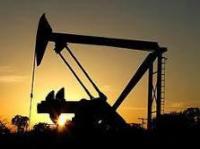 African Petroleum Corporation announces an update to its prospective oil resources at its 90% owned and operated Senegal Offshore Sud Profond and Rufisque Offshore Profond licence blocks in Senegal and its 100% owned and operated A1 and A4 offshore blocks in The Gambia.
The Company engaged the independent petroleum consultant, ERC Equipoise Ltd, to prepare an updated assessment of prospective oil resources attributable to the Company's Gambian Licences, and an initial assessment of the Senegal Licences.
The two discoveries made by Cairn Energy at SNE-1 and FAN-1 in Senegal have had a positive impact on the chance of success for prospects within African Petroleum's portfolio.