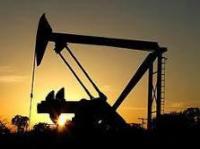 African Petroleum Corporation has entered into an agreement with Buried Hill Africa Limited ('Buried Hill') to farm-out a 10% interest in Block CI-509 offshore Côte d'Ivoire in return for Buried Hill funding 21.1% of the cost of the next exploration well to be drilled on Block CI-509 and an additional cash payment to African Petroleum Corporation representing 10% of past costs incurred ('Farm-out Agreement').
Under the terms of the Farm-out Agreement, African Petroleum Corporation shall continue as Operator on the licence.
Completion of the Farm-out Agreement is subject to the satisfaction or waiving of certain conditions precedent, which, apart from one pertaining to government approval of the transfer, must be satisfied or waived no later than 1 November 2014 (unless extended in accordance with the Farm-out Agreement).