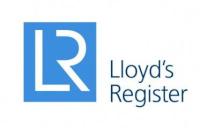 In the survey taken at this week's Offshore Europe event, the issues of ageing assets and access to talent were jointly ranked first, with 29% of respondents identifying each as their primary concern. Legislation also featured, with 15% of respondents ranking it first, due to the increasing complexity of the global regulatory environment.
Peter Richards Vice President Marketing & Communications Lloyd's Register Energy, said: "Across the world, assets are reaching maturity, access to reservoirs remains challenging and many experienced specialists are nearing retirement. On top of that, the 'digital oil field' brings an increased need for strong capabilities in mathematics, statistics and data alongside the traditional science and engineering skill sets. This survey reflects those industry dynamics."
The theme of this year's Offshore Europe, 'Inspiring the next generation', also reflects this, and recognises the need to understand what the industry's future looks like and to build a talent pipeline to support it. But in the low oil price environment, many organisations need to make difficult decisions in order to achieve cost reductions – and that may prove to be counter-productive in the longer term.