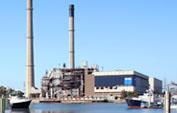 AGL Energy Limited (AGL) has announced three executive appointments following the organisation restructure which was released on 16 April 2015.
Appointed to the newly created role of Executive General Manager, Stakeholder Relations is Ms. Jeni Coutts, who will commence with AGL on 22 June 2015. Jeni has extensive experience across a broad range of industries including utilities, infrastructure, transport, telecommunications, IT, chemicals, pharmaceuticals and health in major corporations such as Citipower, Transurban, Siemens Limited, and Hoechst. She has been the Principal of Jeni Coutts & Associates since 2003, a boutique consultancy specialising in stakeholder management on major infrastructure projects. Jeni has worked with leading consortiums managing the stakeholder relations functions on bids for some of Australia's largest infrastructure projects in the areas of road and rail, health, planning and manufacturing.
The Executive General Manager, People & Culture role has been filled by Daniel Cram who joined AGL in 2007. Dan has more than 20 years' experience in human resources at large organisations. This experience encompasses industrial and employee relations, business strategy execution, remuneration and organisational change including merger and acquisition, organisational transformation and outsourcing activities. Since joining AGL he has supported the Merchant Energy, Upstream Gas and Corporate business units as well as leading the employee relations function.