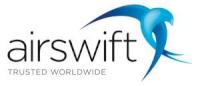 Airswift, the global workforce solutions provider for the energy, process and infrastructure sectors, has announced that it has been appointed by a major EPC company to deliver global mobility services worldwide.
The contract is set to run for three years, with the option to extend for two further one-year terms. Under the terms of the partnership agreement, Airswift will assist with compliance, security and assignment requirements that need to be considered to guarantee that personnel arrive safely on-site wherever and whenever they are needed.
Work will fall into the following four key areas:
Assignment and mobilisation services
Global employment and payroll services
Immigration
Finance
Partnering with Airswift will enable the company to take a strategic approach to getting the right talent in the right places at the right time to deliver for their customers, and will ensure efficient and consistent service that saves on costs globally.
With 800 employees across its 52 global offices, Airswift will deliver the entire contract, without the need to outsource to third parties. A dedicated client team will focus on centralising data to deliver a globally consistent service while ensuring personnel safety and compliance with legislation in all markets, from London to Brunei.
Beth Bowen, SVP of Major Accounts at Airswift says: "This partnership is a testament to the fantastic work of our team. Airswift is the only global workforce solutions provider that both specialises in energy and understands the complexities of being able to deliver talent anywhere that it's needed, at any time. Furthermore, our economies of scale mean we can deliver better value through a more efficient, consistent and compliant service than any other supplier. This is a key customer for us. So we'll have employees working exclusively on this project. We won't need to outsource any functions as we provide a truly compliant service in every market."