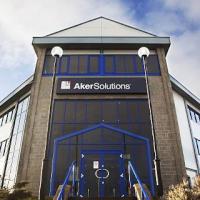 Aker Solutions ASA and Baker Hughes Incorporated have agreed to form an alliance to develop technology for production solutions that will boost output, increase recovery rates and reduce costs for subsea fields.
The non-incorporated alliance will combine Aker Solutions' strengths in subsea production and processing systems with Baker Hughes' expertise in well completions and artificial-lift technology to deliver reliable, integrated in-well and subsea production solutions that will help mitigate risk, accelerate output and extend the life of subsea fields. The alliance team also will focus on advancing the industry's well-intervention capabilities to further optimize efficiency and reduce risks in subsea developments.
The structure of the alliance provides the flexibility for each company to offer any products and services to design the best solution for customers' production challenges.
"Our joint commitment will strengthen the business of each company and help our customers unlock the vast values that come from subsea production," said Øyvind Eriksen, Aker Solutions' executive chairman. "Subsea factory development is a key focus for Aker Solutions and the partnership with Baker Hughes will provide critical capabilities that will help us develop technologies to create a fully-functioning subsea production system which will improve recovery rates and lower costs for oil producers."