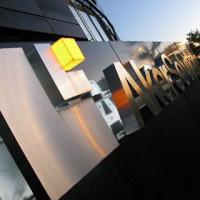 Aker Solutions' revenue was steady at NOK 8 billion in the second quarter of 2015 from a year earlier amid progress on major projects from Africa to Norway and Brazil. Earnings before interest and taxes (EBIT) were NOK 376 million, compared with NOK 472 million a year earlier.
Aker Solutions secured NOK 3.4 billion in orders in the quarter, including a key maintenance, modifications and operations contract from ExxonMobil for engineering, procurement, construction and maintenance services at the Hebron oilfield offshore Canada. The company won strategically significant orders for early-phase studies for existing and potential offshore field developments in Malaysia, Australia, the Gulf of Mexico and Norway, including the Barents Sea. The order backlog was NOK 44 billion at the end of the quarter, about two-thirds of which was for projects to be delivered outside Norway.
'Our strong order backlog and growing international presence stand us well as markets continue to be challenging with many clients exercising strict capital control,' said Luis Araujo, chief executive officer of Aker Solutions. 'We made good progress in the quarter on major projects and also benefited from improvement programs across the business.'
Results were impacted by overcapacity costs in the MMO workforce and a NOK 58 million provision to cover lease costs for vacant office space. Declining demand for subsea services in the North Sea weighed on the results. The developments were partly offset by operational improvements and better capacity utilization in the engineering business. The EBIT margin narrowed to 4.7 percent from 5.9 percent a year earlier, while excluding one-off items that margin was 5.5 percent in the quarter. The EBITDA margin excluding one-off items widened to 7.6 percent from 7.5 percent.