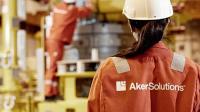 Aker Solutions has secured two 5-year framework agreements for potential future global deliveries of subsea production systems and lifecycle services at BP-operated oil and gas fields.
The first 5-year contract covers engineering, procurement and construction of subsea production systems for new and maturing developments worldwide. Aker Solutions would bid for work under the contract, which sets out the terms and conditions that would need to be met. The companies also agreed on a 5-year servicing agreement, coinciding with the first contract, for any equipment delivered under the first contract and to support previously installed subsea hardware. Both contracts started in August 2016.
"This further expands our long-standing relationship with BP, which spans more than twenty years," says Luis Araujo, chief executive officer of Aker Solutions. "We look forward to working together to find sustainable solutions for securing needed energy resources from BP's subsea fields around the world."
The contracts allow Aker Solutions to bid for work as one of four preferred suppliers for BP's development portfolio across the world.
The size of the framework agreements depend on the amount of work necessary and orders will be booked as they come in.