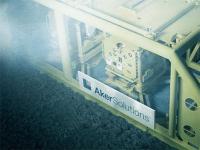 Aker Solutions won a contract worth more than USD 300 million from Petrobras to supply eight manifolds that alternately inject water and gas to increase oil recovery from Brazil's deepwater offshore fields.
The subsea manifolds, designed for water depths of 2,500 meters, will be installed by Petrobras and its partners in deepwater pre-salt field developments. The units have a design life of 30 years and the first is scheduled to be delivered in 2016.
"We are pleased to work with Petrobras on its important and technically challenging pre-salt developments," said Øyvind Eriksen, executive chairman of Aker Solutions. "Brazil is a key market for our subsea technology and one of the fastest-growing areas in the oil and gas industry."