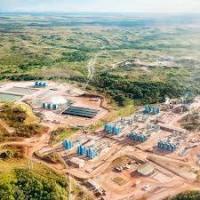 Pacific Rubiales Energy Corp., at the request of ALFA, S.A.B. de C.V. and Harbour Energy Ltd., has agreed with Harbour Energy, L.P., Harbour Energy, ALFA and 1035815 B.C. Ltd. to terminate the arrangement agreement entered into between such parties on May 20, 2015.
The Arrangement Agreement contemplated a plan of arrangement pursuant to which the Purchaser would have acquired all of the outstanding common shares of the Company not already owned by ALFA or held by the Company in treasury for cash consideration of C$6.50 per share and including the assumption of the Company's debt.
The Arrangement Agreement will terminate with immediate effect. Accordingly, the Special Meeting of Shareholders scheduled for July 28, 2015, which had been called in order for Shareholders to consider the Arrangement has been cancelled.
After receiving the C$6.50 per share offer, an Independent Committee of the Board of Directors was set-up to provide an independent analysis and recommendation to the Board of Directors. The Arrangement Agreement will terminate with no further material obligations by the Company to ALFA and Harbour Energy, including any termination/break fee or expense reimbursement.