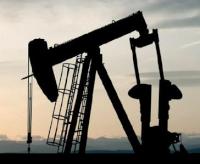 Rey Resources Limited announces that FIRB approval has been received and all conditions precedent have been satisfied to enable Rey to farm in to Exploration Permit EP437 in the North Perth Basin.
As announced on 29 May Rey (via its wholly owned subsidiary Rey Oil and Gas Perth Pty Ltd) has executed an agreement with Key Petroleum (Australia) Pty Ltd, a wholly owned subsidiary of Key Petroleum Limited, and Caracal Exploration Pty Ltd ('Caracal') whereby Rey will earn up to 43.47% in EP437 by contributing to 86.94% of the costs.
This cost is to be capped at $1.7 million for the Dunnart-2 exploration well, which will be managed by Key as Operator of the permit. Costs over $1.7 million will be apportioned between the parties in accordance with their respective beneficial interests in the permit.