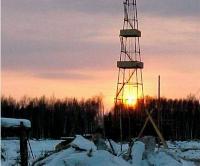 Alliance Oil Company's preliminary average daily oil and gas production for October 2013 amounted to 66,278 barrels of oil equivalent (boepd)[1]. In October 2013 preliminary average refining volumes at the Khabarovsk refinery amounted to 101,051 barrels of oil per day (bpd).
Third quarter 2013 financial results will be disclosed on November 21, 2013. Upstream and downstream production data for November 2013 will be disclosed on December 10, 2013.
[1] In October 2013, 60,478 boepd constituted consolidated production and 5,800 boepd constituted equity interests.