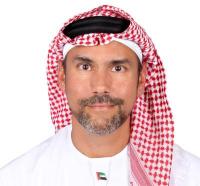 AlMansoori Specialized Engineering will be looking to gain valuable insights into the latest innovative trends and developments in the global upstream oil and gas sector, at the largest industry event in Europe, to be held next week.
Offshore Europe runs from September 8-11 in Aberdeen, UK. The exhibition and conference, organised by the Society of Petroleum Engineers, is among the foremost technical exhibitions and conferences for the offshore exploration and production (E&P) industry internationally.
The biennial event brings together more than 1,500 exhibitors from across the world as well as more than 60,000 delegates from in excess of 100 countries, visiting industry representatives and decision makers.
The power-packed conference and interactive sessions at the event also serve as vital discussion platforms for key issues impacting the industry and the important innovative trends that will shape the future.
"Given the current conditions in the industry that make for low oil prices worldwide, there is increasing demand in the upstream sector for innovative methods and solutions to improve production efficiencies and scale down operational costs," said Ibrahim Al-Alawi, deputy chief executive officer of AlMansoori Specialized Engineering.
"With a commitment to providing efficient services of the highest quality to our clients, AlMansoori has been a regular participant at SPE Offshore Europe since the company was formed in1977. Over the years the event has been an important venue for valuable discussions and exchange of ideas among the leading professionals in the industry," he added.