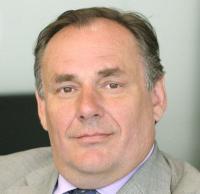 LLOYD'S broker Alston Gayler (AG) is pursuing a drive to recruit leading professionals as it seeks to expand its business base.
AG managing director Robert Alexander says, "AG is firmly established as a highly respected insurance and reinsurance intermediary in its specialist areas of operation. But the risk landscape is changing, arguably faster than at any time in recent history, and insurance service providers must change with it. To facilitate the broadening of its business base, AG is undertaking a measured expansion into new areas, with the emphasis on sourcing high-quality and proven personnel and teams who can produce profitable accounts which complement and enhance the company's existing business lines."
Recently added lines of business include aerospace, which has enhanced AG's reinsurance capability, and terrorism and political risks. At the same time, AG has continued to strengthen its marine capabilities by hiring first-class brokers with expertise in geographical areas where traditionally the company has not had a strong presence, particularly the United States and the Middle / Far East.