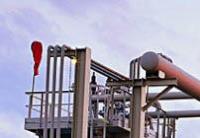 AltaGas Ltd. has agreed to issue US$200 million senior unsecured medium-term notes (the Offering). The notes carry a floating rate coupon of three month LIBOR plus 0.72% and mature on March 24, 2016.
The net proceeds resulting from the issuance of the Offering will be used to reduce bank indebtedness and for general corporate purposes.
The Offering is being made through a syndicate of investment dealers co-led by BMO Capital Markets as sole bookrunner and Scotiabank under AltaGas' Short Form Base Shelf Prospectus dated August 23, 2013 and Prospectus Supplement dated January 7, 2014.