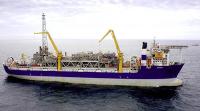 Aker BP has awarded ALTUS Intervention AS a frame agreement contract for well intervention services consisting of casedhole wireline, slickline and tractor services on three production wells and one exploration well on the Alvheim field. The agreement runs for three years, but with options, the agreement will have a total duration of nine years. Startup is scheduled for mid-December 2016.
In addition to this award, ALTUS Intervention AS already holds well intervention technologies and services contracts with BP Norge, which will now be transferred to Aker BP following the formal completion of the merger in December 2016.
Aker BP is a major player and investor on the Norwegian Continental Shelf (NCS) with a portfolio of exploration, development and production activities. It has undergone considerable development in recent months to become one of the largest independent oil companies in Europe.
ALTUS Intervention AS is a wholly owned subsidiary of Qinterra AS. Qinterra AS is headquartered in Stavanger, and has two subsidiaries; ALTUS Intervention and Qinterra Technologies. ALTUS Intervention offers a comprehensive range of well intervention technologies and services in the North Sea while Qinterra Technologies delivers technology services internationally. The company currently employs 1,230 people, with operations in Norway, Denmark, UK, West Africa, Middle East, USA, and Malaysia.
Commenting on the award, Lars Haugom, CEO of ALTUS Intervention AS, says, "We see Aker BP as an exciting partner for the future as they continue to invest in the NCS, with ambitious plans for further growth and development. We also find their innovative business models and their methods of working with suppliers attractive and mutually beneficial."
Åge Landro, CEO of Qinterra AS, welcomed the news of this award and sees it as confirmation of the opportunities that are being uncovered in the current challenging market conditions. Commenting on the award, he says, "This is a very exciting day. We have recently won a number of new contracts in the North Sea, ensuring that we continue to strengthen our position as the well Intervention market leader. Internationally, we also see many attractive opportunities. This year, we tripled our business volumes in the Middle East compared to last year. We deliver cost effective technologies that are proving very valuable to the oil companies in optimising their well production. The increased levels of activity we are experiencing is a confirmation of this."