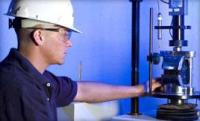 Chief Executive Samir Brikho said, 'The integration of Foster Wheeler is progressing according to plan, and we are encouraged by the initial customer reactions to our new service offering, including the first revenue synergy wins.
In the first four months of the year we have experienced some challenging conditions. We have seen the benefits of our low-risk, multi-market model support our top line performance, and deliver growth in the order book to a new record.'
Jan-April unaudited commentary:
In the four months ending April 2015, Scope Revenue was £1,606m (2014: £1,620m), 0.9% lower than last year's pro forma result, and 3.6% lower on a like for like basis.
The order book stood at £6.7bn at the end of April, compared to £6.3bn at the year end. This represents an increase of 6.3% from December.
The Oil & Gas market trends seen in recent months have continued with customers continuing to delay project sanctions for discretionary capital spend, particularly in upstream. Growth in downstream continues, notably in the US and the Middle East.