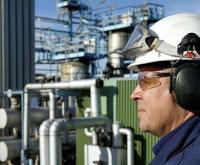 America Resources Exploration, Inc. has acquired a producing oil field (The Harris Leases) in Callahan County, Texas. The leased area totals approximately 700 acres and comes with 6 shallow wells drilled into the Jane's Cross Plains Sand pay zone and 1 SWD well.
The company will issue 500,000 shares for the acquisition to the sellers at a value of 0.97 per share effectively valuing this purchase at $485,000. All equipment on the leases are included and the NRI is approximately 79%. Other pay zones for these leases include the Strawn and Cisco formations.
'We are looking forward to developing this new acreage as we believe the previous owners may not have tapped its full potential,' stated Huang Yu, CEO. 'These leases are adjacent to our newly acquired Snyder leases, which our geologist estimates may hold as much as 4.1 million barrels of oil,' further added Mr. Yu.