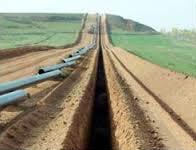 American Midstream Partners, LP has closed the acquisition of a minority interest in Delta House from an affiliate of ArcLight Capital Partners, LLC (ArcLight), which controls the general partner of the Partnership. The Partnership acquired 25 percent of ArcLight's 51.7 percent controlling interest in Delta House, a fee-based, semi-submersible floating production system (FPS) and associated oil and gas export pipelines in the deepwater Gulf of Mexico.
In addition, as previously announced the Partnership intends to recommend to its board of directors the resumption of annualized distribution increases of approximately five percent, beginning with the distribution for the fourth quarter 2015 payable in February 2016.
The Partnership acquired the interest in Delta House for total consideration of $162 million, which equates to an Adjusted EBITDA multiple of approximately five times for the next twelve months and full-year 2016, and is immediately accretive to the Partnership's current distribution. The acquisition was funded using a combination of net proceeds from the 7.5 million common unit offering that closed September 15, 2015, and borrowings under the revolving credit facility.