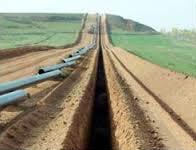 American Midstream Partners, LP has executed a Purchase and Sale Agreement with an affiliate of DCP Midstream, LLC ('DCP') to acquire entities holding onshore natural gas processing and offshore natural gas gathering and transportation and oil gathering assets for consideration of approximately $115 million.
The acquisition complements American Midstream's High Point system located in Southeast Louisiana, and improves AMID's ability to compete for increased shallow-water and deep-water production from new drilling in the prolific oil and gas eastern region of the Gulf of Mexico.
The acquisition is expected to be funded through the private placement of American Midstream common units. The acquisition is expected to close in August 2014, subject to approval under Hart-Scott-Rodino and other customary closing conditions.