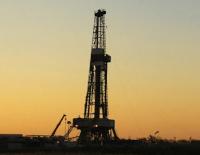 The initial testing phase of the first unconventional, horizontal well in the Northern Star Project in Montana, USA has been completed. Perforation, acidization and swabbing of 4 zones in the well has indicated that further testing including a possible frac job, will have to be implemented.
The well was tested in 4 zones with various strengths of acid, completion fluid combinations and injection rates and recoveries indicate that the reservoir was tight. Accordingly, it has been determined that further evaluation of the current test results needs to be completed before further testing is initiated including a potential frac job.
Planning is currently underway for the site selection of the second horizontal well, with drilling and testing expected by Q1 2016. The lessons learnt from the first horizontal will be used in the testing process of the second well. AOW has a 21.5% working interest in these wells. As per the terms of the applicable agreement AOW is carried on all costs of drilling and completing these first two horizontal test wells.