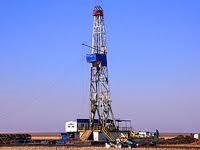 American Petro-Hunter, Inc. has received approval and drilling permit from the Kansas Corporation Commission for the drilling of the Conner 28H # 1 (Conner 1). This is the Company's first well planned in the development of its Kansas Mississippi-Osage project, a 15,000 acre Mississippi Lime land package located in Rice and Reno Counties, Kansas.
The approved drilling permit was received by the Company's wholly owned subsidiary and operator of the project, APH Operating Inc. The Conner 1 well location is in Rice County, near Lyons, Kansas and is planned to have a total vertical depth of 3,300 feet, with a lateral through the Mississippi-Osage of 3,500 feet. Drilling is expected to commence in Q1 2014.
The Mississippian "Osage" play was kicked off in 2012 by the drilling of the Unit Corp #1-21H Overall (section 21-25S-10W) which was drilled to a total depth of 8,115' and was completed in June 2012.