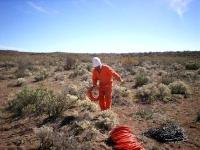 Americas Petrogas Inc. has appointed Mr. Kenneth Geren of Greenwich, Connecticut to the Company's Board of Directors. Mr. Geren will also join the Company's Compensation Committee. Mr. Geren and his employer, Point72 Asset Management, L.P., own or have dispositive and voting control over approximately 21.5 million shares of the Company.
Mr. Geren is a Portfolio Manager of Point72, a family office managing the assets of its founder, Steven A. Cohen, and eligible employees. Mr. Geren has over 20 years of experience in the public and private finance and investing sector. Prior to joining Point72, Mr. Geren was Vice President at Jefferies and Company between 2001 and 2005 where he covered oil service companies in offshore construction.
He has held research, trading and finance roles at ABN AMRO Bank (the Dutch state-owned bank), American Electric Power (a NYSE listed company) and NCR Corporation (a NYSE listed company). Mr. Geren received his Bachelor of Science degree from Indiana University and his Masters of Business Administration degree from the University of Michigan.