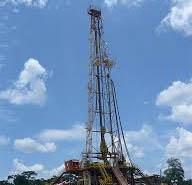 Amerisur Resources has presented to the Agencia Nacional de Hidrocarburos "ANH" a request for a partial assignment of interest, rights and obligations in the exploration contract Put-30, awarded to Talisman Colombia Oil & Gas Ltd. (Talisman Colombia) in the Ronda Colombia 2014 licensing round.
The 2014 licensing round was organised by the ANH, which has made public all the bids submitted. The Put-30 Exploration and Production Contract was signed between Talisman Colombia and the ANH on 10th September, 2014.
Amerisur has formed a joint venture with Talisman Colombia, an affiliate of Talisman Energy Inc. with the parties owning 50% and 50% respectively, subject to approval by the ANH. Talisman Colombia is the current operator on the block but the joint venture is studying the potential for Amerisur to operate this contract, subject to ANH approval. The successful bid included an additional royalty to the state of 4% (X Factor) above the baseline 8% royalty and a total work programme of $26.9MM during the first 36 month exploration phase, to include 209km of 2D seismic acquisition and the drilling of one exploration well.